As the old adage goes, it's all about location, location, location! Although it normally applies to real estate, it's a great strategy for choosing your vacation hotel, resort, or rental house as well. Depending on what you're looking to get out of your time at Wrightsville Beach, location is an essential part of vacation experience.
If you're a "beach bum," who plans on spending long days relaxing on the sand, then an ocean front resort or house is a must for you! Surf Suites has the ocean front location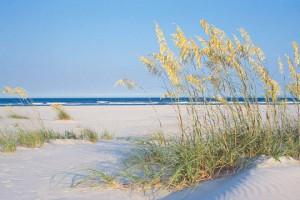 you're looking for, without the big prices most ocean front hotels have. Bringing the whole family? In that case a house would probably better suit your needs. Check out Bryant Real Estate's selection, we're sure you'll find one you love! Being able to wake up and walk right out to your spot on the beach, not to mention avoiding the hassle of looking for a parking spot, will make your vacation the relaxing experience you're looking for. While you're here, take advantage of Cape Fear Beach Rentals' chair and umbrella sets, or personal cabanas. You'll be able to travel much lighter without the extra stuff, and you'll avoid lugging that heavy equipment around everyday!
Maybe you enjoy the beach, but the nightlife is more what you're looking for. If so, be certain your lodging choice fits the bill. Make sure you do your research and find the bars and restaurants you'd like to visit during yo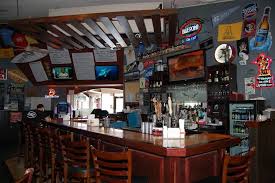 ur stay. Check out King Neptune's Restaurant, a Wrightsville Beach Classic, or Banks Channel which has quickly become a favorite of both visitors and locals alike. Once those plans are set, a hotel that's centrally located will be your best bet. A place like Summer Sands or Harbor Inn will put you within walking distance, or at the very least make those shuttle and Uber rides much shorter and cheaper, leaving you more to spend on that round of vacation shots!
Finally, we come to the shopaholics who hit the coast to shop 'til you drop! If you plan on updating your wardrobe, or finding your next favorite pair of shoes, be sure your hotel of choice accommodates your intentions. Mayfaire Town Center is one of Wilmington's best shopping destinations and Lumina Station, on Eastwood Rd, has wonderful shops and boutiques and both are located just minutes from Wrightsville Beach! With the Hilton Garden Inn and Homewood Suites right in Mayfaire, and the Hampton Inn & Suites across from Lumina Station, you'll have numerous shopping locations right at your door step.
Whatever your idea of rest and relaxation is, make sure your hotel, resort, or house accommodates your preferences. All it takes is a little time and research to familiarize yourself with the area, or just take our recommendations and click the links from this article. Either way we're sure you'll have a wonderful time! Be safe traveling and we'll see you when you get here!